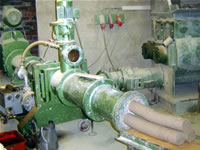 Preparation of raw materials.
The parts are pressed or made on a potter's wheel.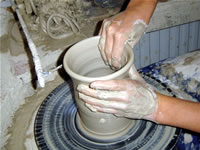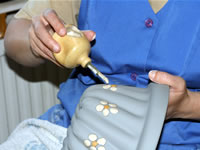 We use a "barolet" or a pear to decorate the potteries.
The emamelling is made by wetting or spraying the potteries.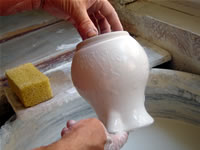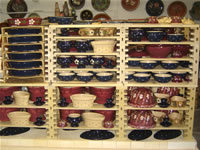 The potteries are placed one after the other into the gas oven and baked at 1065°C.