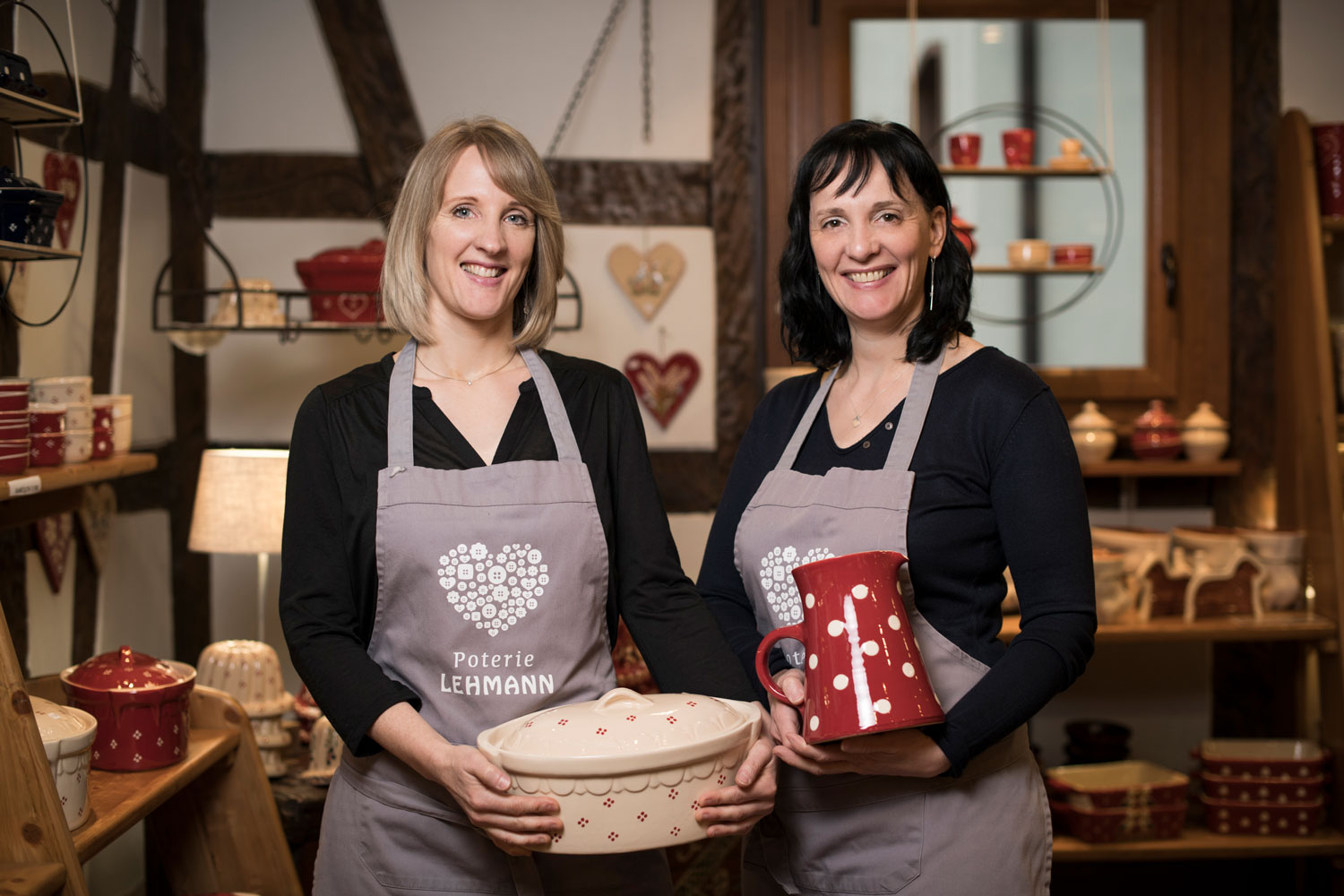 Young and dynamic, that's what would qualify Sylvie and Kathia. Add to this a family spirit that these two sisters have preserved since pottery has been in their family since 1888. They are the 4th generation to perpetuate this profession passed on by the know-how of their parents.
This youth has given a new lease of life to their creations which can now be decorated with dots or circles. But the tradition is still present and can be found in the floral decorations or in the traditional storks.
There is no lack of choice to please you: Baeckeofe dishes of all sizes, serving dishes, lamb or koukelhopf moulds and all in several colours. And of course the quality will allow you to use them in the oven, in the microwave and even in the dishwasher.
These dishes will be used to enhance your table and enjoy the best Alsatian meals. Our pottery is entirely handmade and decorated in our workshop in Soufflenheim.